JS-10A Mechanical Type + Vibration Loading
Automatic Quantitative Powder & Granule Filling & Packaging Machine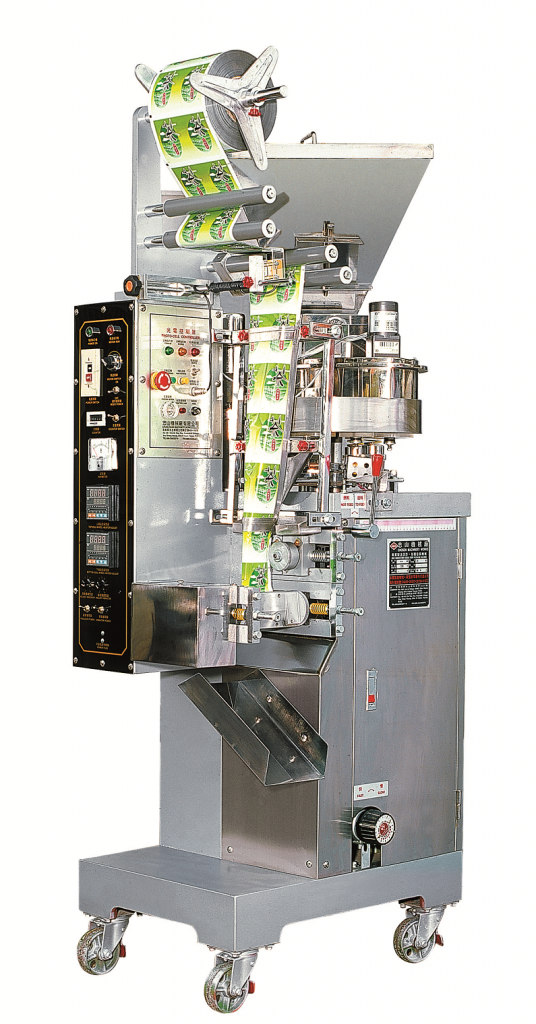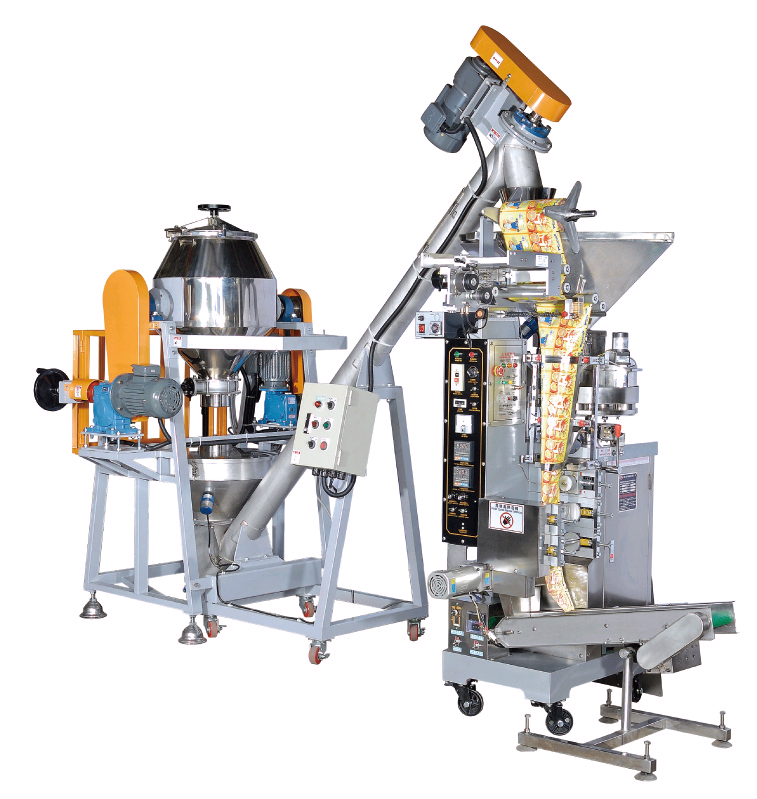 Machine Features:
Mechanical type operation with 1/4 motor, reducer, chains, and gear.
Vibration loading & agitator for low fluidness product to ensure smooth filling process.
Volumetric Filling method with metering dish & cups.
Product level sensor on metering dish for auto refill from hopper ensure stable filling weight.
Hopper quick dismantle without hand tool.
Metering cups are easily to change within few minutes.
Magnetic knocker support product filling completely.
All component in direct contact with product are made with SS304 or food sanitary standard.
PLC controlled photocell device with auto track function.
PID function Temp. controller for each sealing part with stable sealing performance.
Bag width is adjustable by changing bag former guide.
Bag length is adjustable on the machine directly.
Machine constructed by iron cast for long time operation stability & durability.
Servo type construction available upon request.
Optional Device:
Date coder, Hopper level indicator, mixer device, output conveyor, nitrogen air connector, quantity warning, stainless steel frame, height adjustable dish and other required device upon request.
Applicable Products:
Various powder & granule, such as: sugar, salt, seasoning powder, milk powder, ground coffee, detergent powder, …etc.
Applicable Film:
Heat seal suitable filter paper, double layer heat sealable laminated film, such as: PET+LLDPE, PET+MPET+CPP, PET+PE+AL+LLDPE, Nylon+LLDPE…etc.
Sealing Type:

JS-10A Mechanical Type + Vibration Loading
Sealing Style
Motor
Power
Film Width
Bag Length
Filling Weight
Packaging Speed
Machine Dimension
Net Weight
Note:
Other packaging sizes available upon request.
Filling weight& Packaging speed will be differ from product density, weight & film.